After you've downloaded and installed Alfred, you can easily access your campaign dashboard from the desktop app. Click on the desktop app located in your menu bar. Clicking on Go to dashboard open a new window or tab to your dashboard. Voila!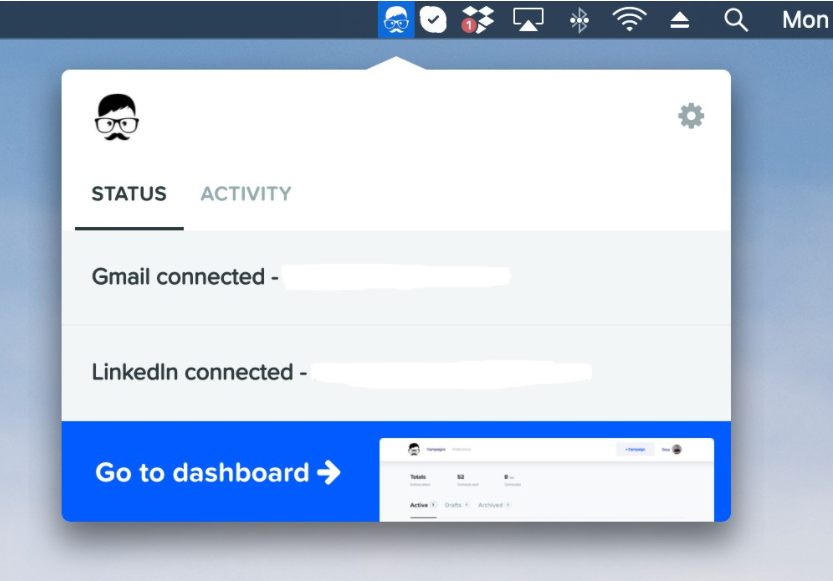 The main functionality of the Alfred desktop app is to run the campaigns in the background. You'll spend the majority of your time in the campaign dashboard where you can create, manage and monitor campaigns.
The dashboard does not need to be open when running campaigns, as long as the desktop app is running, your campaigns will run.
Alternatively, you can access the Alfred dashboard, by going to the website and clicking on the Log In with Google button on the top right.