In order for Alfred to automate your work on Linkedin, it needs to access your account login credentials. Rest assured that these are encrypted and protected and are completely safe and not accessible by anyone else but you.
You can connect your Linkedin account by heading to the Settings page by clicking your profile photo at the dashboard.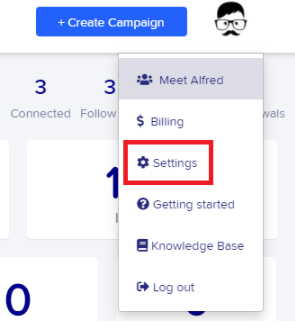 You'll see below LinkedIn option where you can input your credentials. Once done click 'Enter credentials'.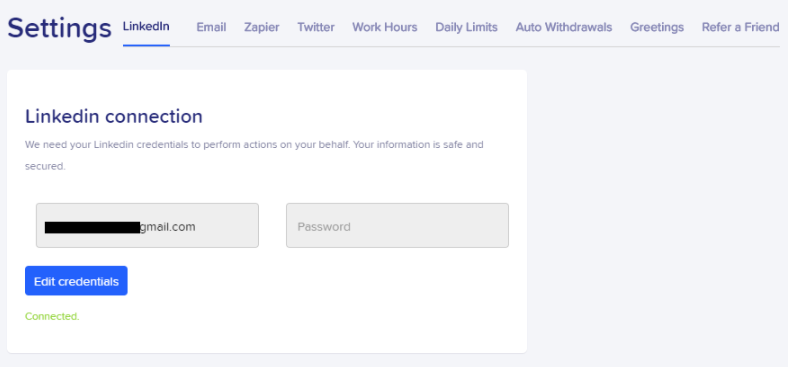 You can verify that your account is connected by clicking on the the desktop app.