Creating a social selling campaign is easy. In this guide, we'll show you how to set up a basic Search on Linkedin campaign where you'll be able to target and generate leads from Linkedin's search then push those leads into a social selling sequence.
🔥Let's get started!
To create a campaign, click on the blue Create Campaign button near the top-right corner of your dashboard.
Step 1. Choose how to Add Leads
Since this is your first campaign in Alfred, let's start off by selecting Linkedin URL.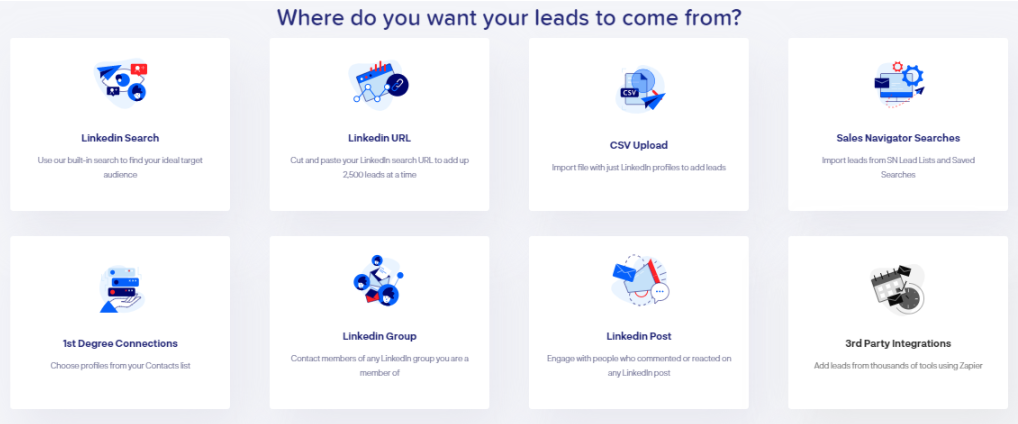 Step 2. Define your LinkedIn search criteria
In this step, we're going to identify and set the search criteria for target audience.
I recommend entering a job title into the keyword search. Alternatively, you can enter a company name or keywords, like startup, finance, etc., in the search field.
In this example, I'm going to search for Founders in San Francisco Bay Area who are 2nd connections.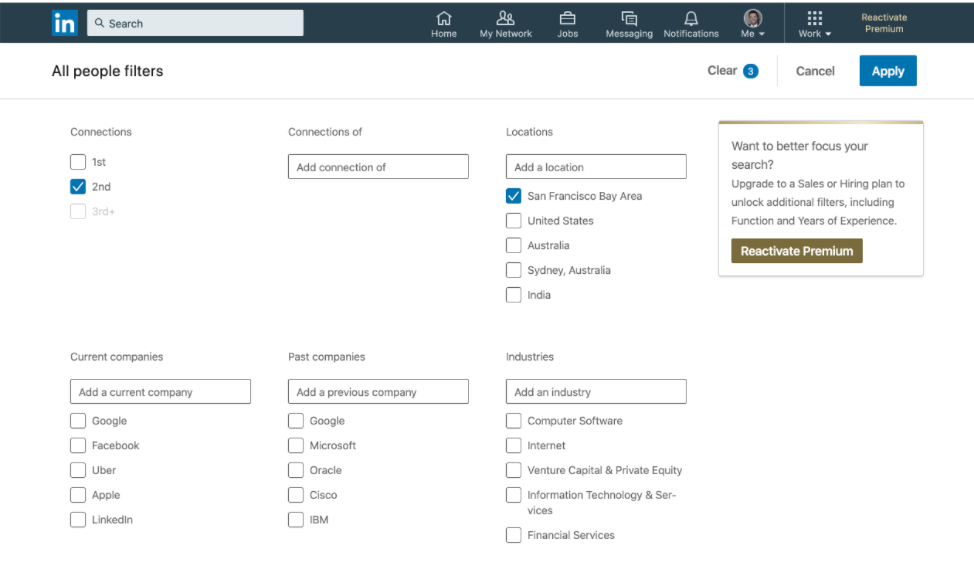 Make sure you preview the search results to ensure Linkedin is returning the right leads.
You then need to copy the search url...

And paste it in the designated section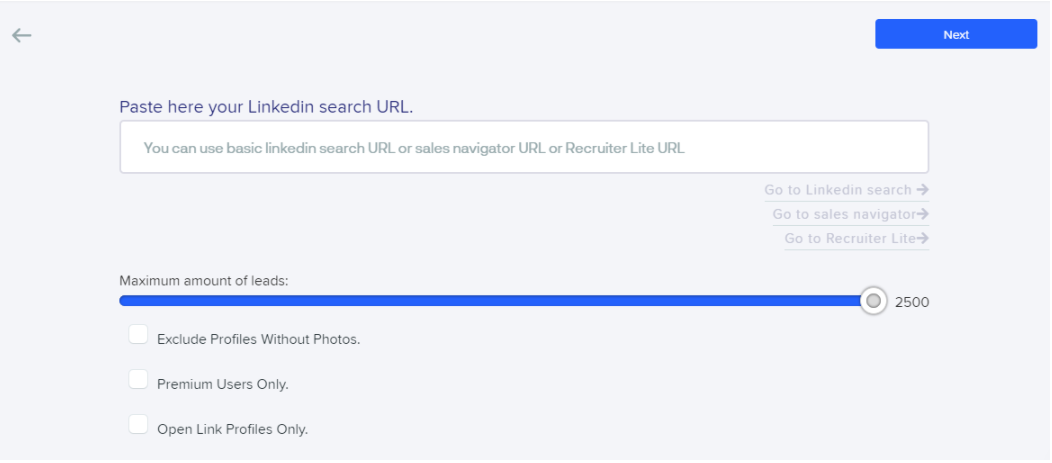 At this point, you can also choose whether you want to exclude profiles without photos or only engage with Premium users only. This is done to increase your campaign performance as those users without photos or who are not paid users of Linkedin are less likely to be using it and therefore less likely to engage with you.
Step 3. Set a Sequence
Next, we'll be setting your social sequence. We currently have three types of engagements on Linkedin.
Profile Engagement
Connect requests
Follow-up message after a connect is accepted
Multiple messages
InMails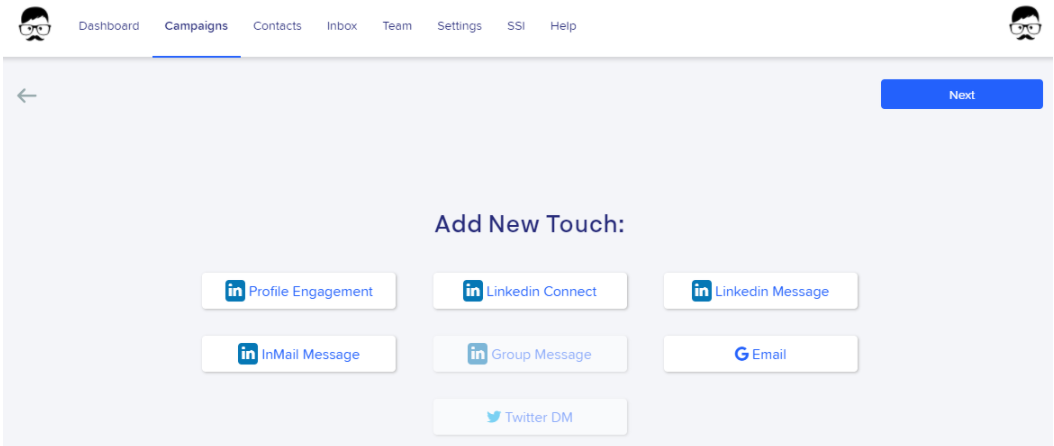 I recommend starting your campaigns off with a profile visit to warm-up the lead. When you visit a lead's profile, they'll get a notification either in-app or through a push notification to their mobile phone.
If they visit your profile back, we call this a look-back, and this is exactly the sort of thing you want to happen to get noticed sooner.
That said, I cannot stress how important it is to treat your Linkedin profile like a landing page. Test it. Optimize it.
Step 4. Publish the campaign
On the the summary page, name your campaign and review your audience and sequence. When everything looks good, Publish the campaign.
Boom! And there you have it... your first social selling campaign!
What happens after I publish my campaign?
After you publish your campaign, Alfred will login to your Linkedin profile from a hidden browser and source leads based on your search criteria. This process can take anywhere from 15-30 minutes.
Once Alfred has collected the leads, you'll get a notification via the desktop app indicating that you have leads ready and your campaign will commence from that point forward.