In order to keep your Linkedin account in good order and to avoid being restricted (or even worse, blocked) from sending connection requests regularly to grow your network, you always need to keep your pending list to less than 3,000.

Once you exceed this limit, Linkedin will either not allow you to send more or require an email to connect with others to prove that you know them.

With Alfred you have two options:
Bulk Withdrawals
In this article, we explain how you can Bulk Withdraw pending (unanswered) connection requests to ensure you are never at risk of restriction.

To access this feature, click Campaigns on the navigator bar then choose Invitations.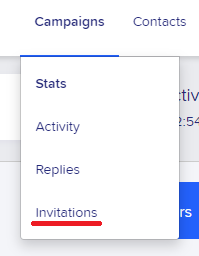 Or by clicking on the Pending Invites button on the Dashboard page.

Once there, you will see a full list of pending connection requests. This list includes ALL unanswered connection requests, whether they were sent with Alfred.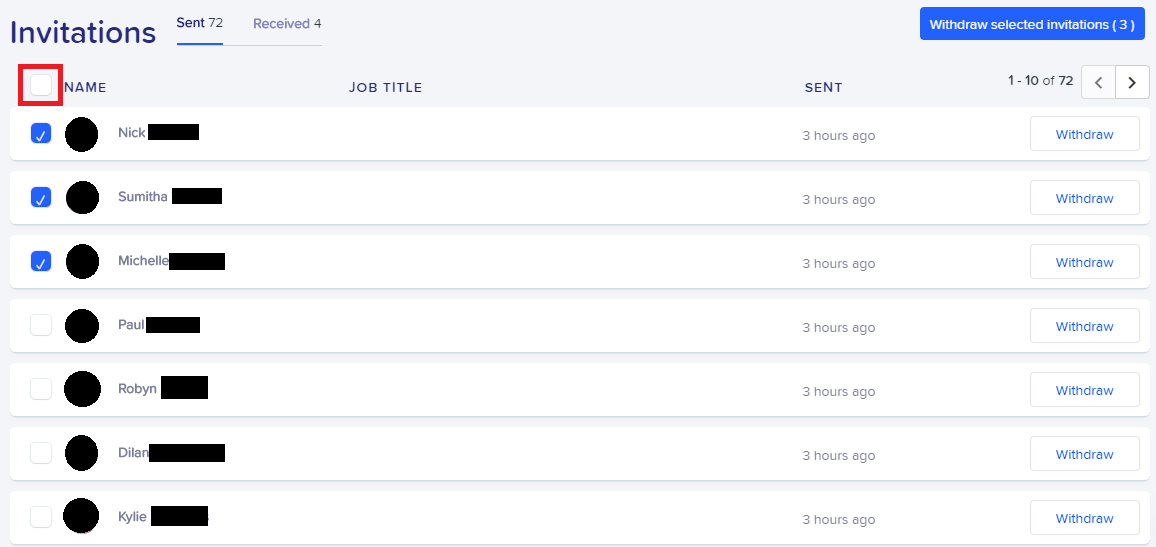 From this page, you can individually withdraw connection requests, by click on the 'Withdraw' button to the right of each profile. Or you can multi-select profiles by clicking on the check boxes to the left of the profile and then clicking on the 'Withdraw selected invitations' button on the top right of the screen.

We have also added a Withdraws at your specific campaign for you to know how many were withdrawn for that particular campaign.

NOTE: Once you click on the 'Withdraw' button, the profiles will be removed from the Invitations page, but will not automatically be removed from Linkedin. They will be removed on the next batch/session the desktop runs on your device.