We are happy to announce that we have added the new feature where you can add more leads to an existing campaign's in different source of your target audience.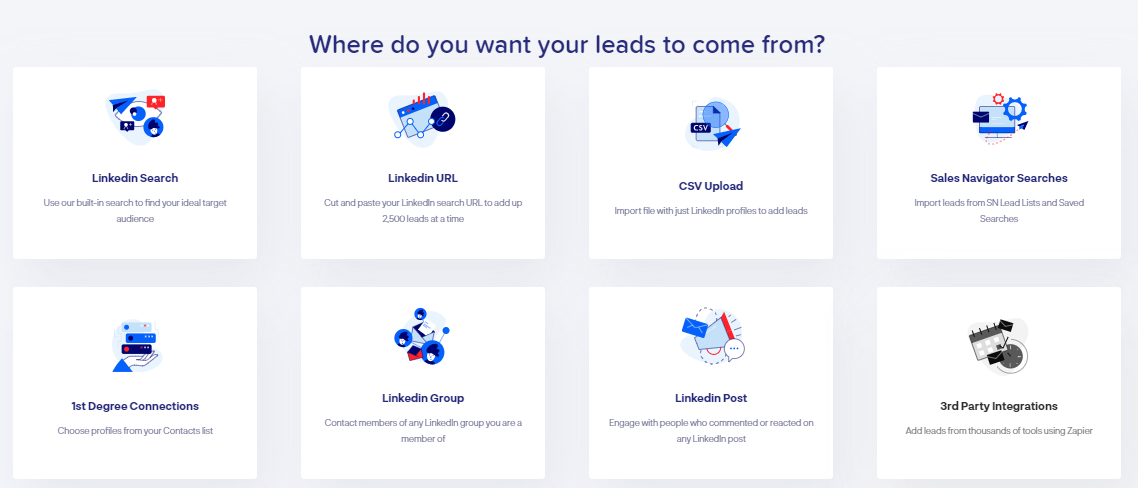 These are the options below:
LinkedIn Search - for this option you can directly create a target audience within Alfred without going to your LinkedIn account. Filter everything you need and you can also view it after creating the filters.(Basic search only)
LinkedIn URL - just simply cut and paste the search URL from your LinkedIn account to Alfred.
CSV Upload - if you select this option please note that it will go through verification process whereas leads needs to verify first before it uploads from your existing campaign.
Sales Navigator Searches - if you have saved searches, leads list or any accounts list you can directly select it from the drop down menu.
1st Degree Connections - which you can select profiles that already connected in LinkedIn directly from the Contacts page then Connections.
LinkedIn Group - this is the ability to engage with people within a group that you're member of whether you are not connected with. (this feature is available on Professional plan only).
LinkedIn Post - you can engage to those people who reacts, and comments on a specific LinkedIn post. Just simply copy the link from the post and paste it to Alfred. (This feature is available on Professional plan only).
Third party Integrations- not yet available but once release it will be included to Professional plan only.