Alfred runs your campaigns by following leads and sending Direct messages to leads in Twitter.

When creating twitter campaign, make sure you have set and authorized a Twitter account from the Settings page.

How to link and authorize your twitter account.

Click your profile photo within your Alfred dashboard and select 'Settings'.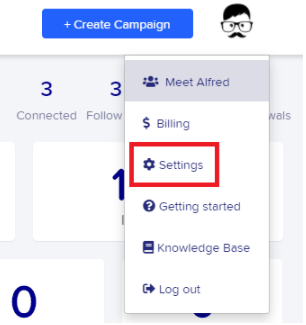 You'll see below 'Twitter' option and click on 'Sign in with Twitter'.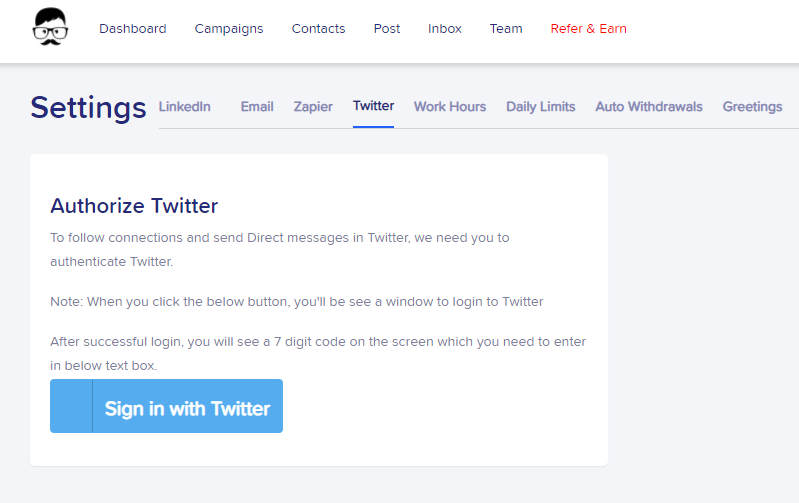 New page will pop up to proceed to authorize app.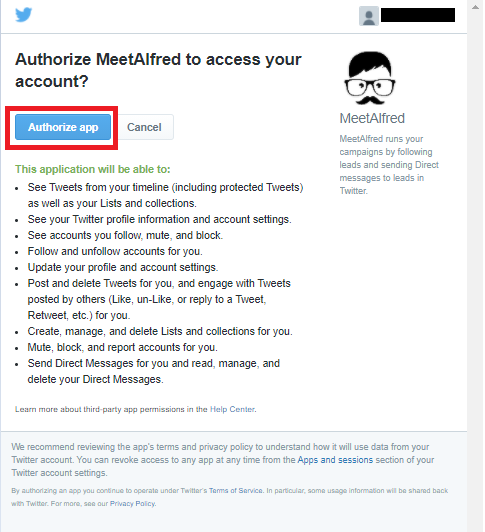 After clicking on 'Authorize app' button, it will provide you Pin to enter it on your Alfred account to complete the process.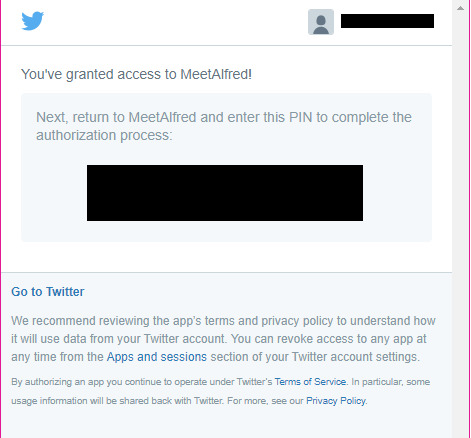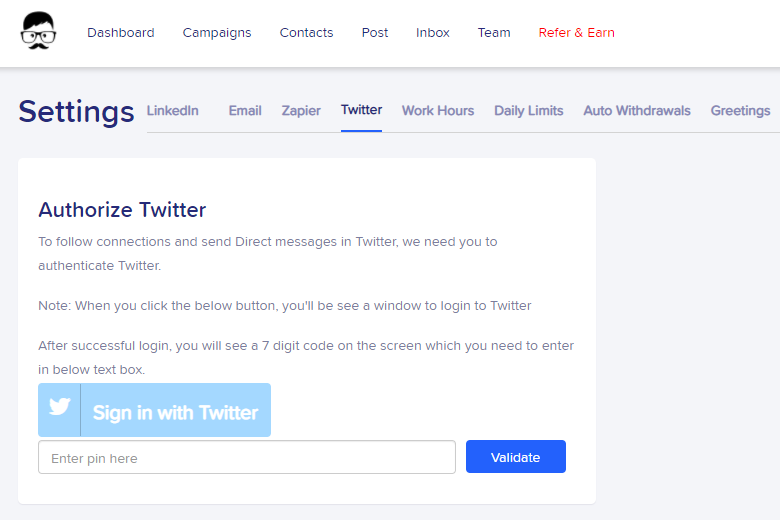 Once done setting up your Twitter account you can start now to set your Twitter campaign.


Please note that this feature is available to Professional plan only.