For you to be able to set an Email campaign properly, you will need to authorize or link an email address using Gmail or GSuite emails at the Settings page.

To do so, click on the profile photo within your Alfred dashboard and select Settings.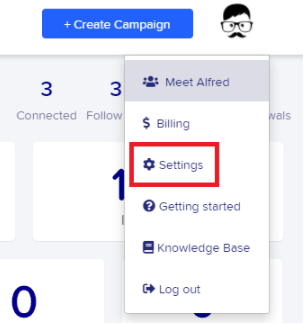 Select 'Email' below and click on 'Sign in with Google'.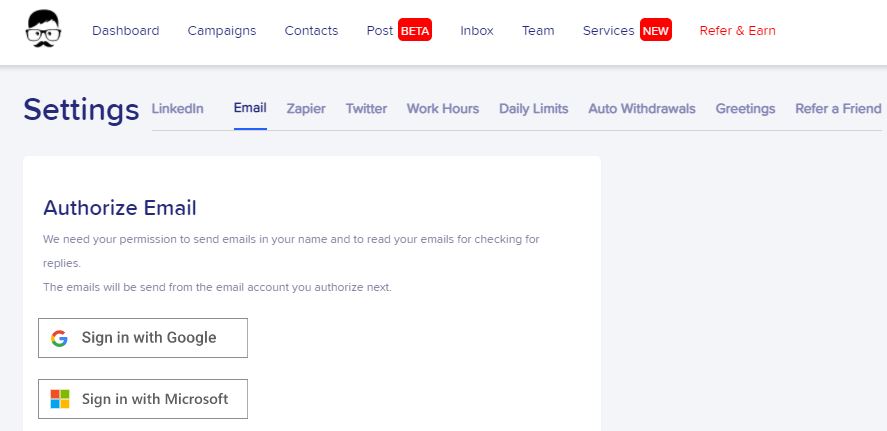 Once you click on 'Sign In with Google', it will direct you to select which Google account you want to authorize with. This will be based on your browser's saved memory. If your desire accounts is not been shown, click on 'Use another account' and sign in the desire Gmail account.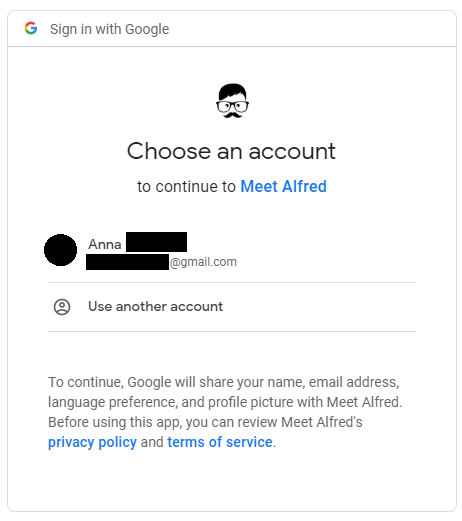 Next, you must allow it to access the email you have selected by clicking the 'Allow' blue button.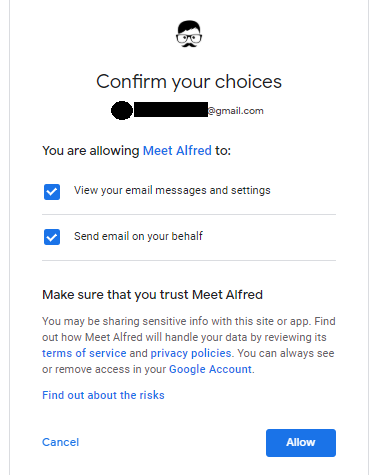 This is fully approved by Google and undergone with an extensive security assessment to be able to provide you with this feature.

Most importantly, you have the ability to send multiple Email sequences, read replies, send follow up messages, and check for bounces that will be shown on your Campaign page.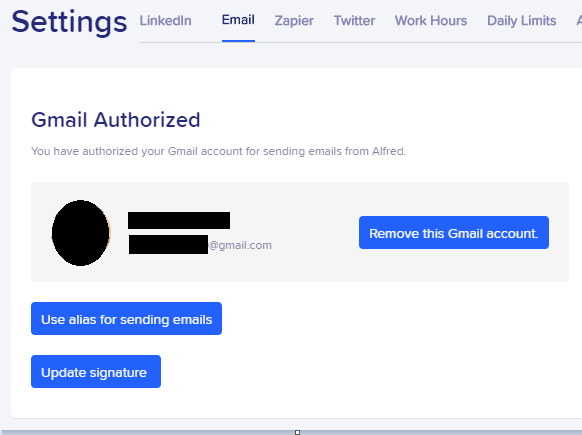 You can now add Alias for sending emails where you can use and select with.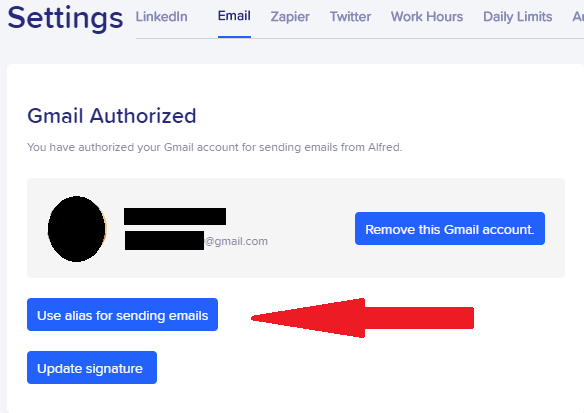 Additionally, you can update your email signature, and once done, just click on 'Update'.
Once set, you can proceed to create your first Email Campaign sequences.


Please do note that you can only use one Gmail/Gsuite account at a time. If you have multiple email account that you wanted to use with an Email campaign, please make sure to pause or archive the campaign of your old or unused email before changing the authorized email address from the settings page to avoid errors and missed sending of emails.