Tagging feature is now available in your CRM!

You can now search for your connections using TAGS.


Click the Contacts at the navigation bar and select 'Advanced Search'.

How to add TAGS to the profile manually

Click the specific profile and choose 'Tags' tab from there you can create a tags for your connections.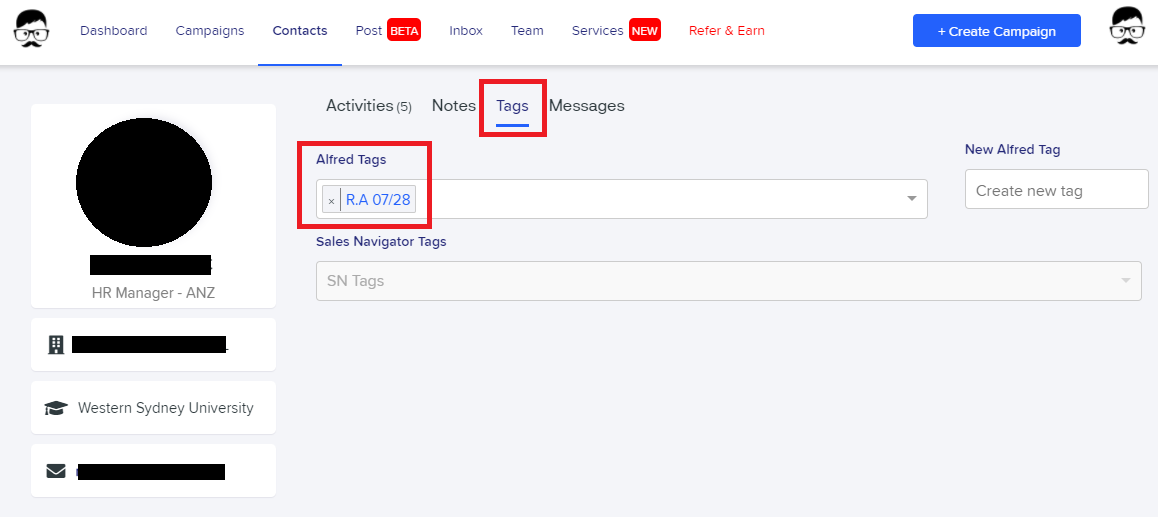 When you type the tag for that lead, you have to press 'Enter' to set the tag. You can easily remove them as well by clicking the (X) as showing in the screenshot below.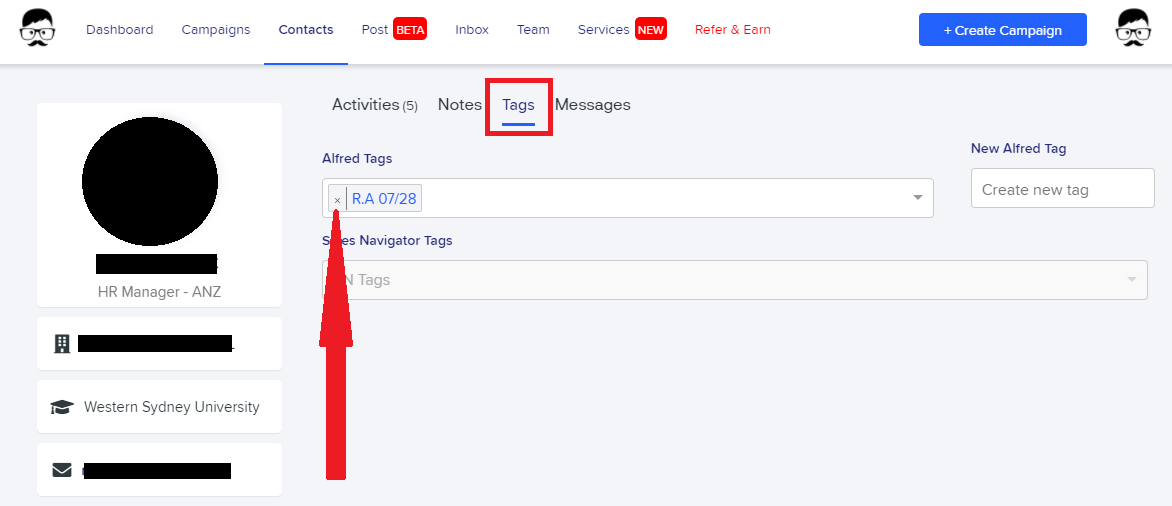 Please note that you can add tags using Sales Navigator tags. We also have tagging feature from our Alfred dashboard.


How to assigned tags in every campaign sequences

You can add tags in every sequence, just toggle on the button 'Add tags in this step'.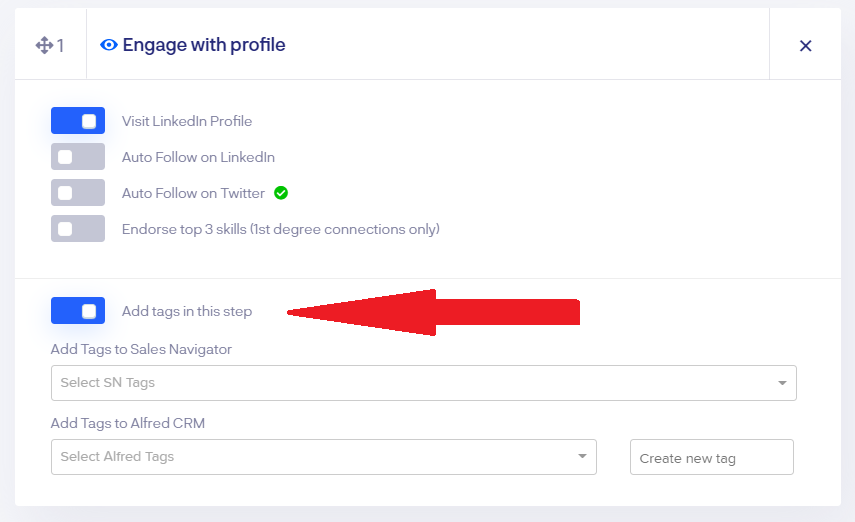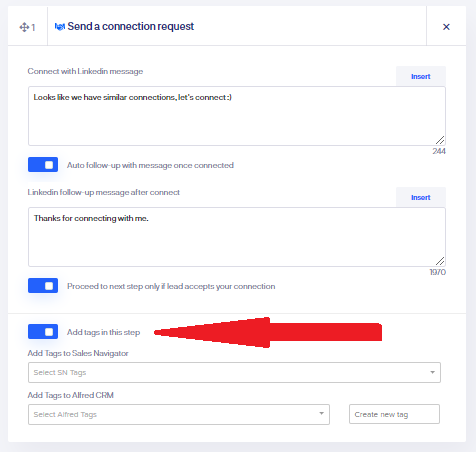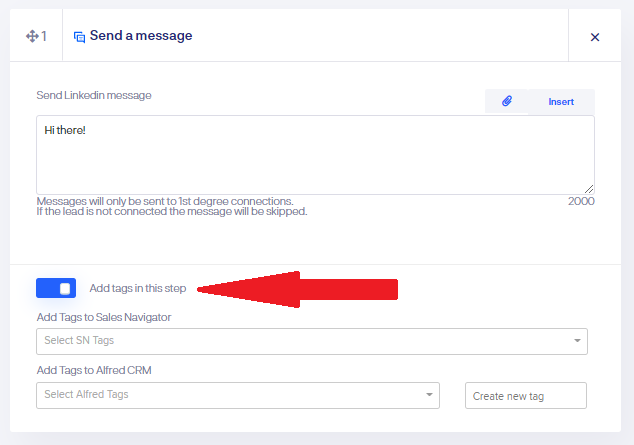 Please note that tags can only be assigned automatically when the leads where already in the sequence and also it will take time to sync in from the Contacts page.