One of the benefits of the Alfred subscription is that it auto renews so you don't have to worry about your campaigns stopping.

In the event that you wish to cancel your subscription, all you need to do is click on your profile photo on the Alfred website and then click on Billing from the pulldown menu.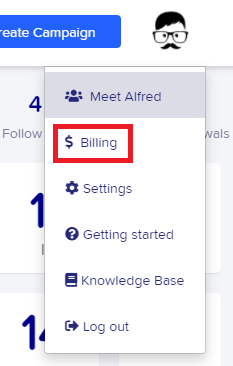 Once you are in the Billing page, you can click on Cancel Subscription button to stop further charges from occurring.

When you click on 'Cancel Subscription' you have 6 selection to choose before the cancellation process proceeds.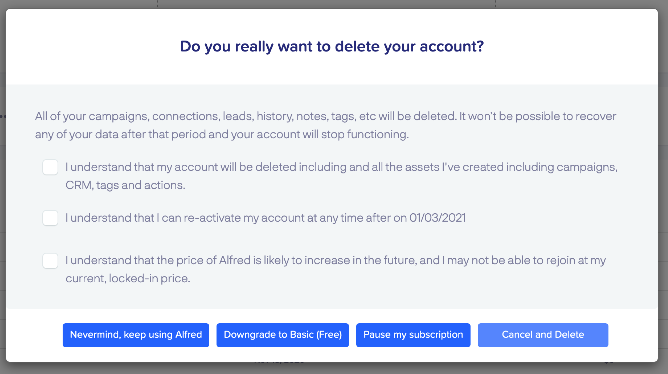 Upon selecting which option you want and type in the reason, you will see 'Cancel and Delete' button below to proceed.

Please note that just uninstalling Alfred from your computer will not cancel your subscription. You are fully responsible for cancelling your subscription and you are agreeing to auto renewals upon upgrading.