Introducing the NEW Refer a Friend program for Alfred.

We've release a brand new Refer a Friend program, wherein, users can get $10 OFF for every person you refer to us that also subscribes with Alfred. You'll have a chance to use Alfred for FREE using the referral program.

The $10 discount applies to the person referring and the person being referred. And it's $10 deducted from your bill on your next billing cycle. If the user subscribe to our Essential plan, its $49/m, for Advanced plan, its $89/m and for Professional, its $149/m. The more people you invite and subscribe, the lesser you pay for your own subscription.

NOTE: The person being referred ALSO gets $10 OFF with their subscription.

To access this feature, please click your profile photo and select 'Settings'.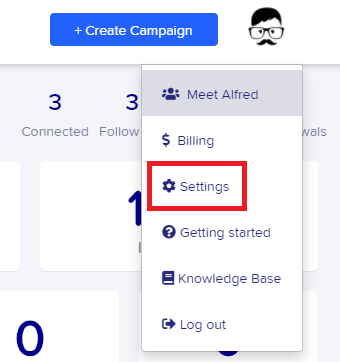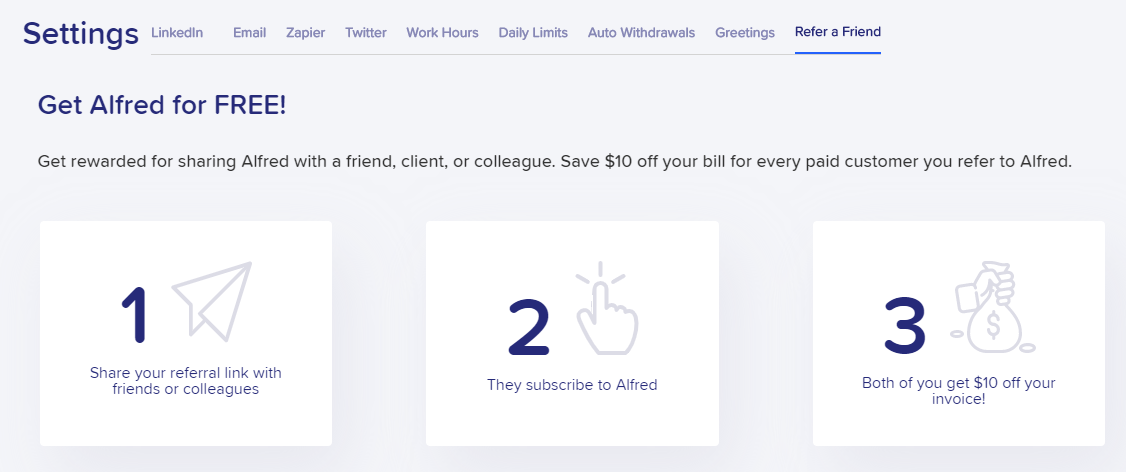 You have to provide them the referral link when they sign up to be able to get the refer a friend program. Without using the referral link, you and your friend can't get the discount offered.

Important Reminder: Please carefully read the terms associated with this new feature found below the referral link from your dashboard or you can check from here https://meetalfred.com/refer-a-friend-terms

Enjoy!