The new bot version published today has a series of new feature releases and upgrades as listed below:

1. Return to Campaign (Beta) feature - In many instances, leads you engage with will reply to your messaging with a simple 'Thank you' or a thumbs up. The bot at this time will stop the messaging sequence, but you didn't get the answer you were looking for.

With the Return to Campaign feature, you can now send the lead back to the campaign as if they never responded in the first place, so the messaging sequence can continue.

You can do so by clicking on the new Return to Campaign button to the right of any reply (found Dashboard or Activity pages).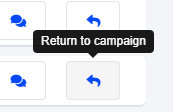 Once the lead is returned to the campaign, their status will change as follows:

NOTE - This process can only be done ONCE. So please consider carefully if/when you return a lead back into the campaign as it cannot be reversed. Also, this new premium feature is currently on beta and we welcome your feedback.

2. New CRM Search capabilities - You can now search your connections in the Alfred CRM with the following options:

In the Keyword search box:
First Name
Last Name
Title
Company Name
School Name
Email

We've also added the ability to segment your list by Premium and/or Open profiles only as well as Industry as shown below.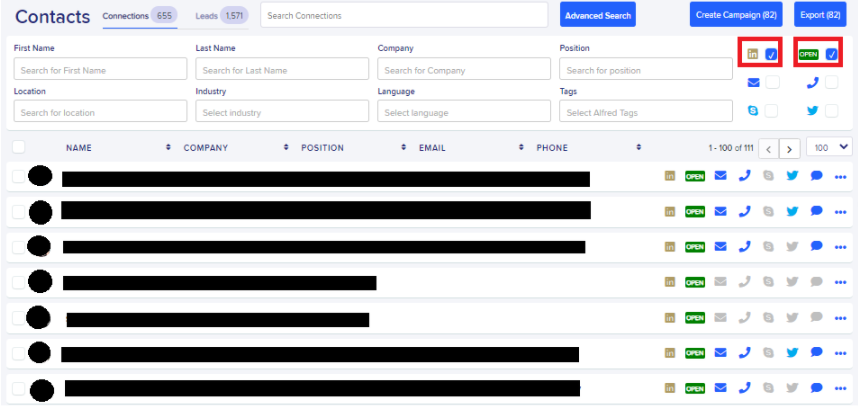 Don't forget that the CRM is still in beta and we continue to improve it. Keep your feedback coming.

3. Work Hour warnings - Due to the high activity performed by the bot during your desired work hours, we have now added a warning message to alert you to not exceed more than 8 hrs per day as this is unnecessary and potentially risky.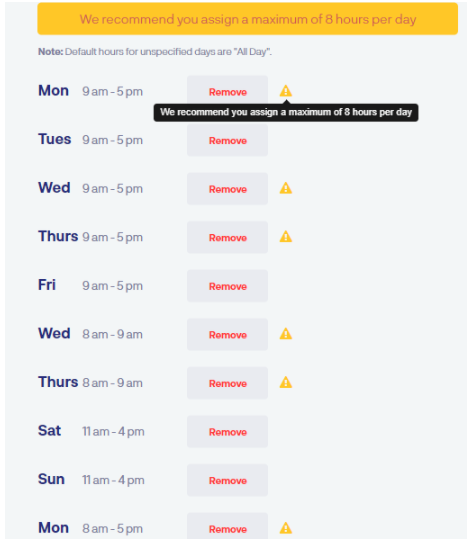 Although you are not restricted from using Alfred for more than 8 hrs per day, it is highly recommended that you considering limiting your bot's activity regardless of your Linkedin membership, and as such offer this as a reminder.

4. CAPTCHA Cooling Off Count Down - In the rare event that Alfred detects a Linkedin CAPTCHA, the bot will automatically stop running your campaigns for a minimum of 3 hrs to protect it. We have now added a count down, so you can see how long it will take for Alfred to restart with your campaigns.

5. Improved data exporting to CRM - A new and improved process has been added to the bot for exporting all your data to the Alfred CRM, which although doesn't increase the speed, it ensures it's optimised for your Linkedin membership level.

The bot should automatically update to version 1.5.7, but if it doesn't, please uninstall the one on your device and update it manually by downloading it from https://meetalfred.com/download

We hope that you are happy with our ongoing development efforts as we continue to add basic and premium features on a regular basis. More to come so stay tuned!