We are super excited to release a brand new feature, Gmail Integration!


From this feature, we've created two different kinds of campaign to choose:
LinkedIn + Email campaign
Email ONLY campaign
LinkedIn + Email

In this campaign, you can add LinkedIn sequences and email sequences at once. You can create a very complex sequence with LinkedIn and email combinations. Send a Connection Request, Send Messages, Viewing, InMails and Email sequence etc.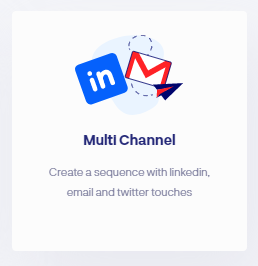 2. Email ONLY

We've launched this new campaign feature in where you can create multiple email campaign sequence ONLY. Create an email campaign by uploading a CSV file with Email addresses, First name and Last name.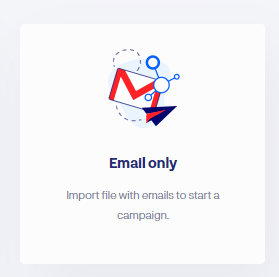 Please take note of the following;

1. Users can use any Gmail or GSuite and Outlook email address even if it's not connected from your Alfred account or LinkedIn account.

2. Users can send emails to 1st-degree connections ONLY. (When campaign is created as LinkedIn + Email)

3. Users can change the email linked from the Settings page under Gmail. (Please avoid changing it from time to time and make sure you had archive or paused the old campaign when changing email)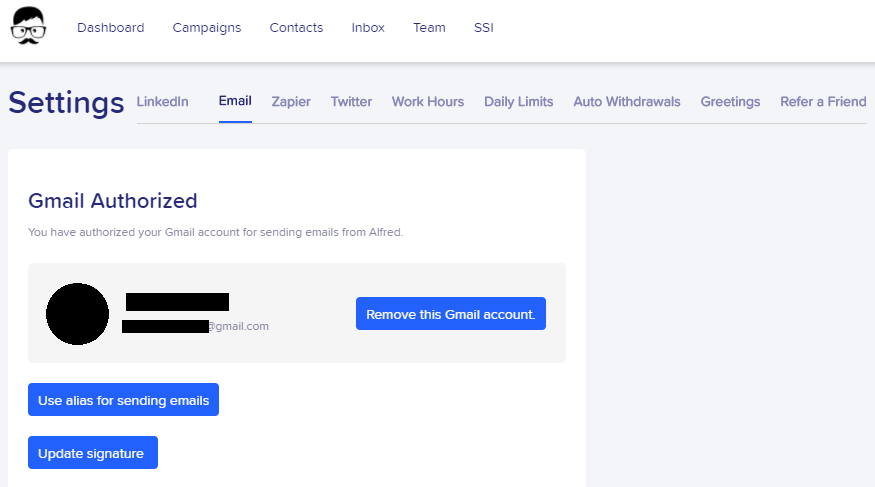 4. You can now use alias to send emails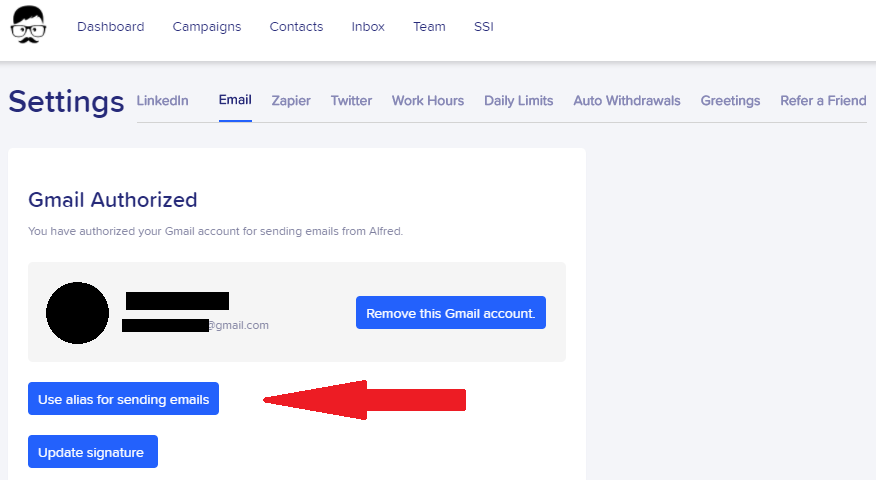 5. Email sequence also has a limit to protect the user's accounts. The limit is based on user's Gmail/ GSuite or Outlook address set at the Settings page. You can set or adjust your daily limits from your Settings page anytime.