You can personalize your messages by using the available variables in the App. From the top right of your message box, you can see 'Personalize'.

You can choose from First Name, Last Name, Company, Position, and Industry to personalize your messages when inviting or sending a follow-up message.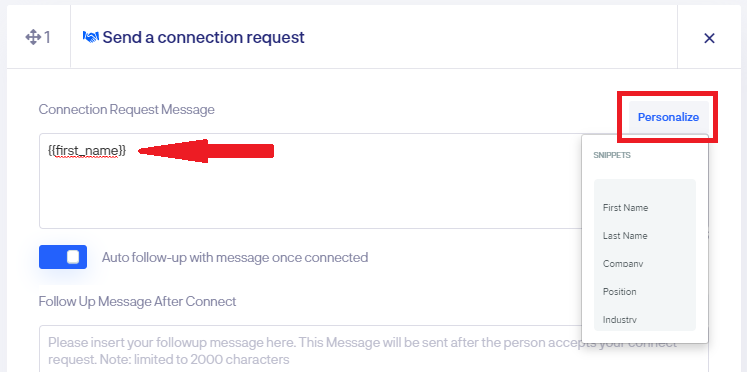 Please note that when adding Company or Industry snippets from your messaging. It will grab the details on what is available on the leads LinkedIn profile. But then you can edit it from Alfred before your campaign starts, all you have todo is to paused the campaign first before it starts to commence. If you see any incorrect details you can easily change it before messages will be sent.

Just simply click the three dots from your campaign and select on Details.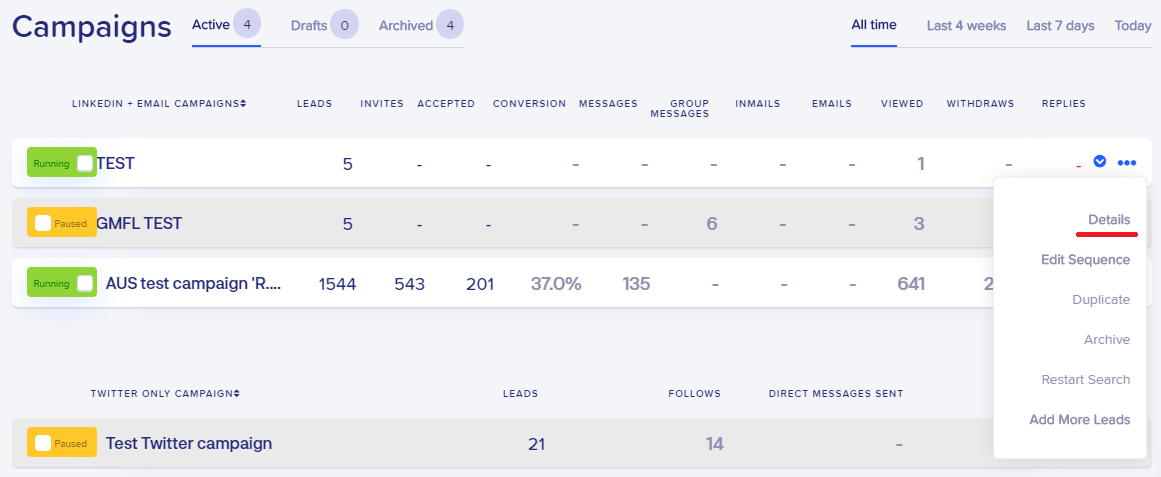 Once you are on Leads page you can edit below where you can see edit button.