We have added a new feature to attached a file in every Message sequence you have for your campaign. Currently, you can only add 1 attached file per Messages Only.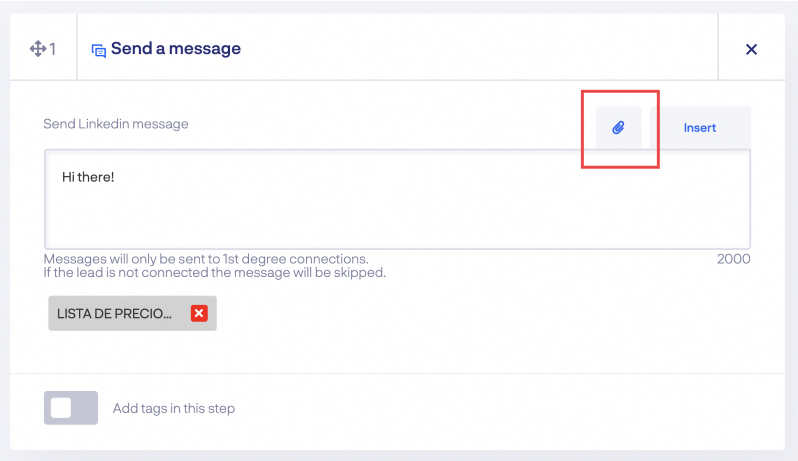 Advanced users are allowed 1 attachment per message of 10mb in size (any file format can be attached).

While Professional users are allowed up to 3 attachments per message with a file size of 10mb (any file format can be attached).

Essential users do not have access to this new feature.

Once you attempt to click the button you will see this note 'Adding attachments to messages is only available for Alfred Advanced Plan'.

Please note that Attachments are ONLY available for Advanced and Professional plans.