When creating an Email ONLY campaign, you can add multiple email sequences only with this option. You can upload a CSV file with email data's in the list.

To proceed, click on Create Campaign and select the 'Email Only' option.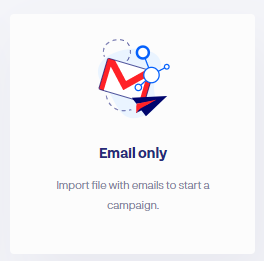 Select a file to upload from your folder or drag and drop the file. Click upload to continue for the next step which is 'Creating Sequence'.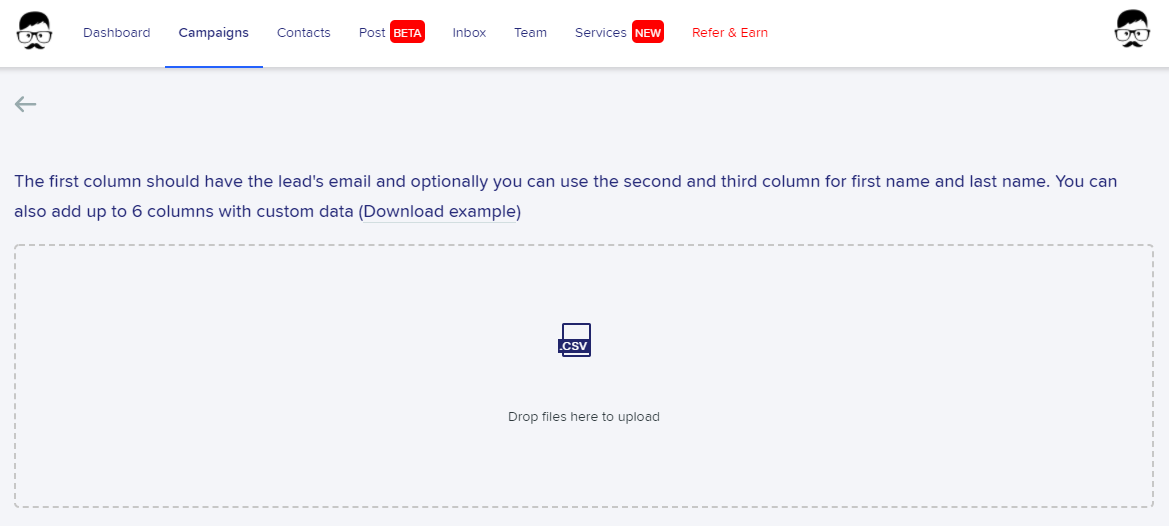 You can see the leads being uploaded from your file.

You can now start to create your multiple email sequence.
You can add multiple email messages with specific snippets and timings based on your desire campaign strategy. Just click 'Email' and proceed with the next step until you're done with your messages.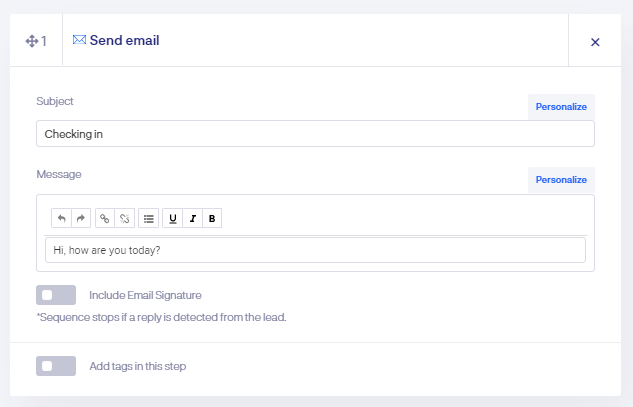 Before you add your email sequence, make sure you have set an authorized email address from the Settings page. This email address will be used in order to send the email messages.
The maximum daily limit per Email Only campaign is 400 for Gmail and 800 for GSuite. It depends on how you adjust and control the limits per day on Settings page.
Please note that you can send emails to any degree of connections since it is not connected with LinkedIn. As long as you have the email addresses from the file you upload that will be the email use to send an email campaign sequence.