We are happy to share you our new available feature which you are now able to create a campaign to those people who you followed on a LinkedIn post.

Alfred will gather those leads who is reacting, engaging and or commenting on their post. The ability to use that post and engage with every single one of those people. Without you being necessarily connected, it's a form of adding leads to a campaign.

Just click on LinkedIn Post option.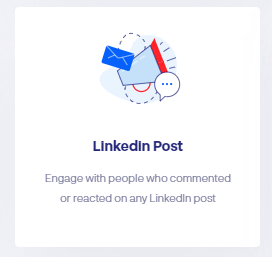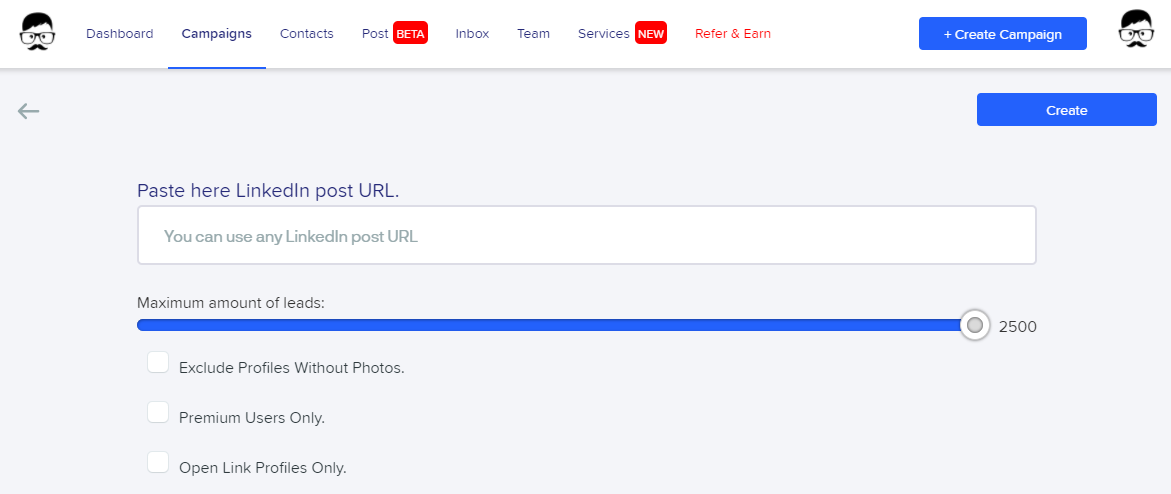 Go to your LinkedIn account and look for a post that you are following or interested with.

Click the three dots at the right side of the post and select 'Copy link to post'.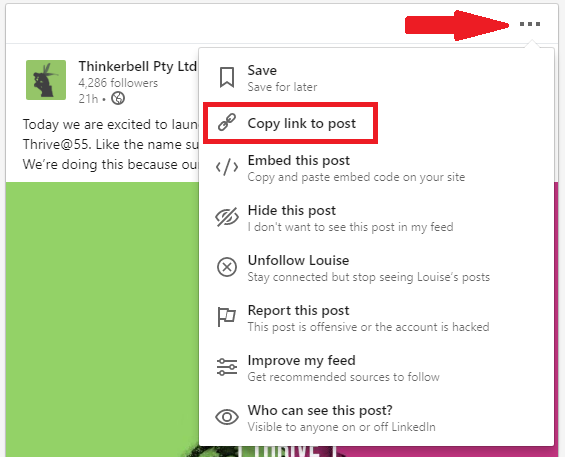 Once done go back to Alfred and paste the link at the search box. When everything is already set you can now click on 'Create' to proceed to step 2 which is 'Creating Sequence'.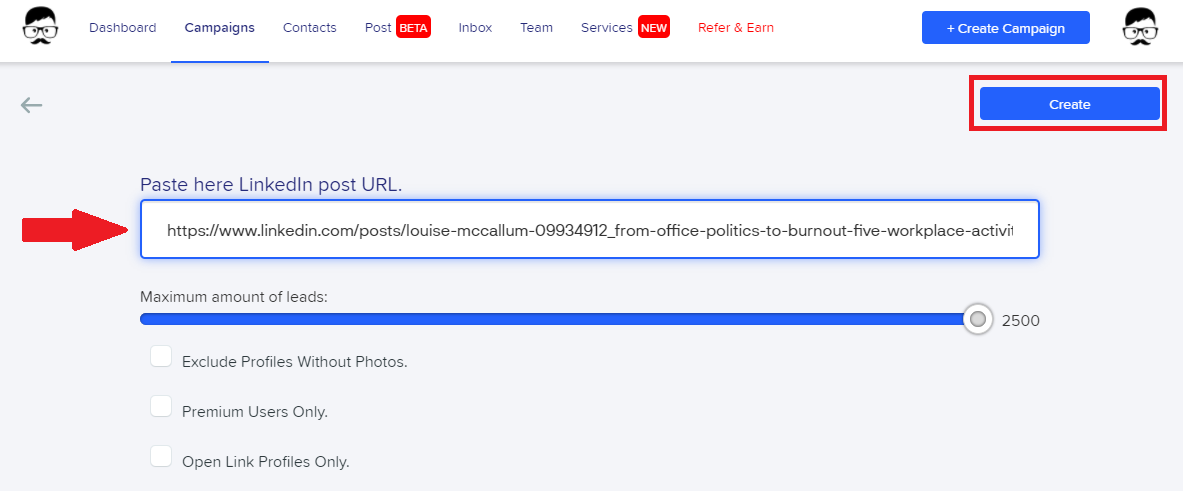 There are 3 options to select below if you don't want to include those profiles that has no photo, Premium Users only or Open link profiles only. Also you can adjust the settings of how many total leads you want to gather if you want to decrease it to 2500 the button is adjustable.


Please note that this feature is available to Professional plan only.