We are please to inform you that we have added new feature in which you can create Twitter campaign.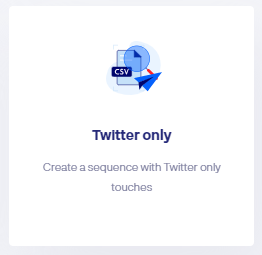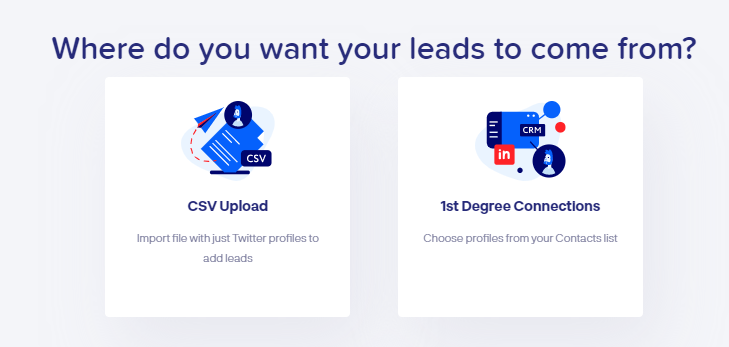 There are two ways for Twitter Only campaign.

1. CSV upload - the file should contain leads name and Twitter profile name. Just simply drag and drop the file then upload once done.

2. 1st degree connections - you can select leads from your Contacts under Connections. You can also tick the small box option to filter profiles that has Twitter account at the right side of the page.

Also you can directly create a Twitter campaign once done selecting a profiles or export them to manually create a campaign using CSV upload.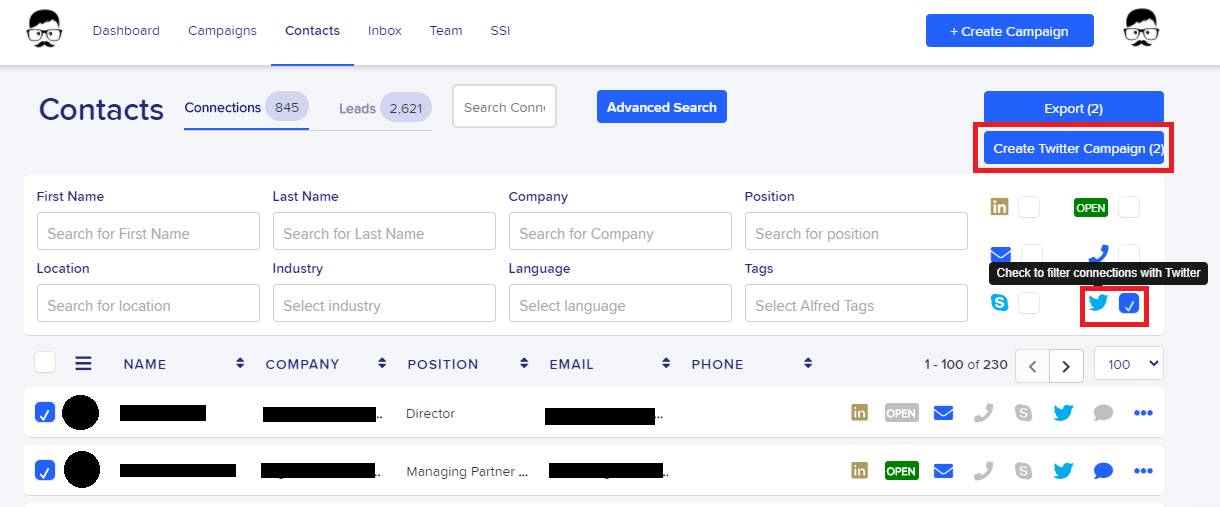 Once done selecting which source of leads you have selected. You can proceed to set your own sequence.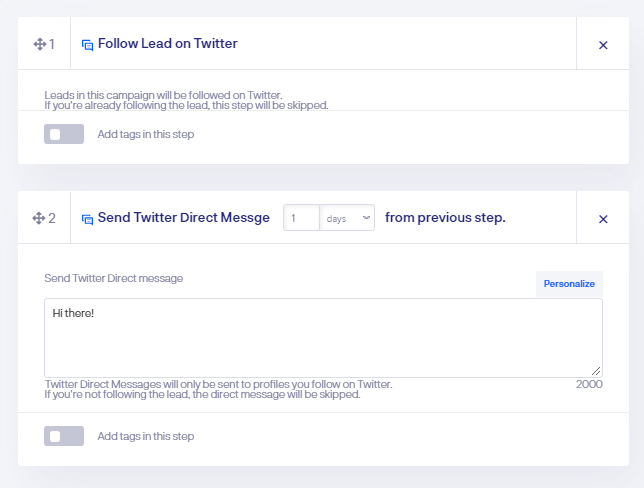 When all set, you can click on Next button to proceed at the last step which is Review and Publish the campaign.


When you selected CSV upload to create a twitter campaign, you cannot add snippets to your messaging.

The snippets is available only to 1st degree connection type of campaign.

Limits for sending messages using Twitter campaign is 1000 per day. But we highly suggest that you start to lower to warm your account up.


Please note that this feature is available to Professional plan only.