We have added new features selection to toggle with under Profile Engagement.

It's just the same button when you set up View action, but it was revised and named 'Profile Engagement'.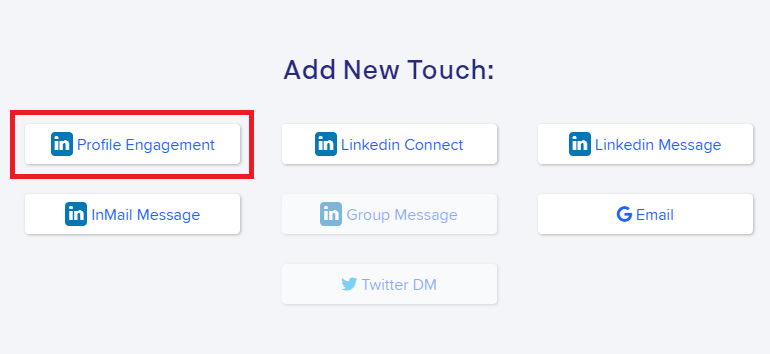 There are 4 options to select after your click the icon:

Visit LinkedIn Profile - where you can set to View leads before you engage with any of the sequences.
Auto Follow on LinkedIn - it automatically follows the leads on LinkedIn.
Auto Follow on Twitter- where Alfred will automatically follow your leads on your Twitter account.
Endorse top 3 skills (1st-degree connections only) - where you be able to endorse skills of the leads.

This is a great addition to engage with your prospect leads and to be more connected with them.