After a few features suggestions and closing of our Google Chome extension that has these features, we had deep consideration of adding these into our dashboard.

Finally, we've launched our Greetings feature.

How to access it from the Setting's page
Click on your profile photo within your dashboard and then select Settings
Scroll down below to see the 'Greetings' tab.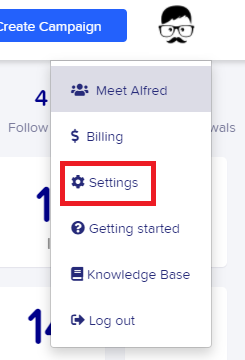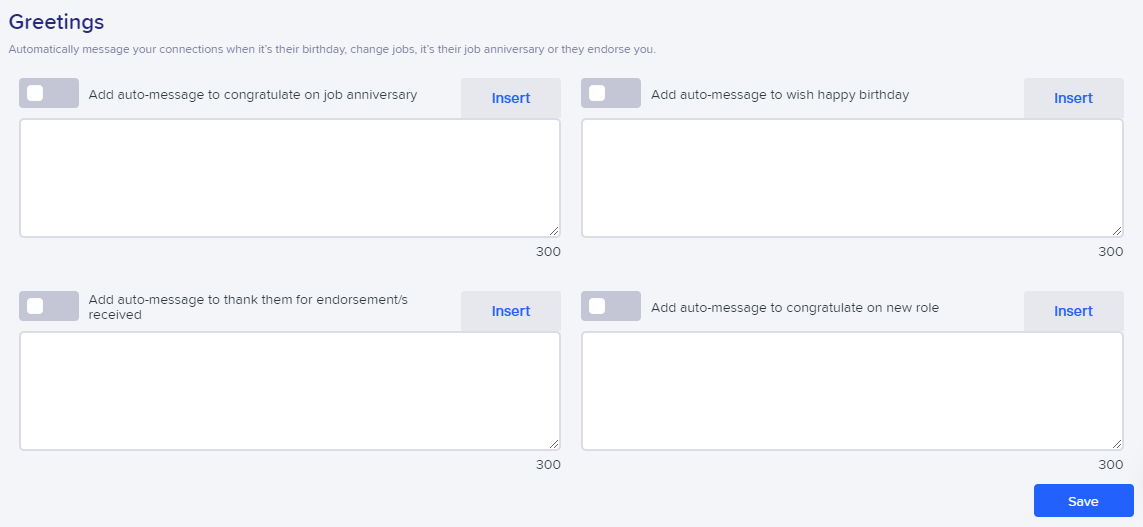 There are four types of auto messages you can set to:

1.) Auto-message to congratulate on job anniversary
2.) Auto-message to wish happy birthday
3.) Auto-message to thank them for endorsement/s received
4.) Auto-message to congratulate on new role


Once you've created a message in each box, click on the SAVE button.
You'll see a notification from the left side of the page that your messages have been saved.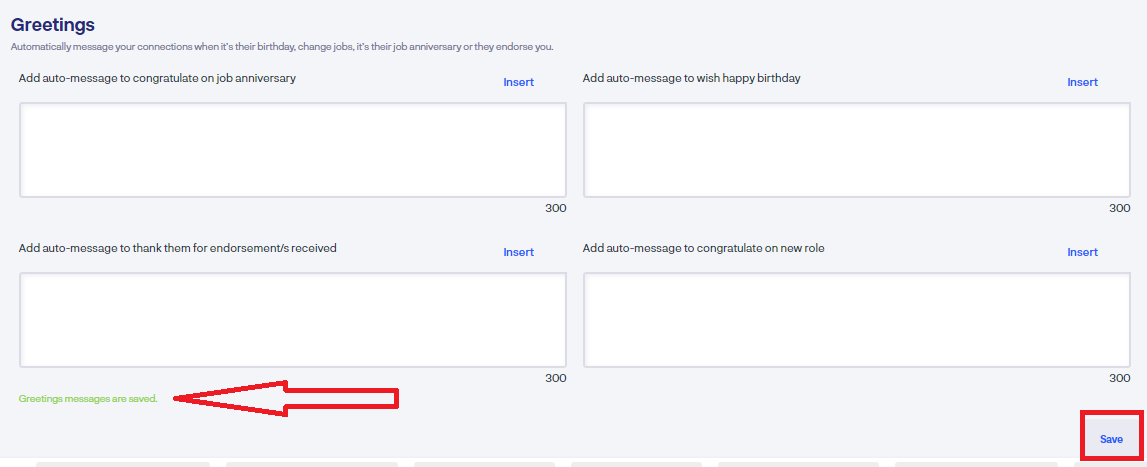 This will automatically send to your 1st connections daily.

*Take note that once you already endorsed your 1st connection manually, Alfred will not send any endorsement from that same lead.