Finally! you can access your replies without leaving your Alfred account.
Introducing, our SMART INBOX feature!

You can access this by clicking the Inbox icon located at the top of your navigation bar.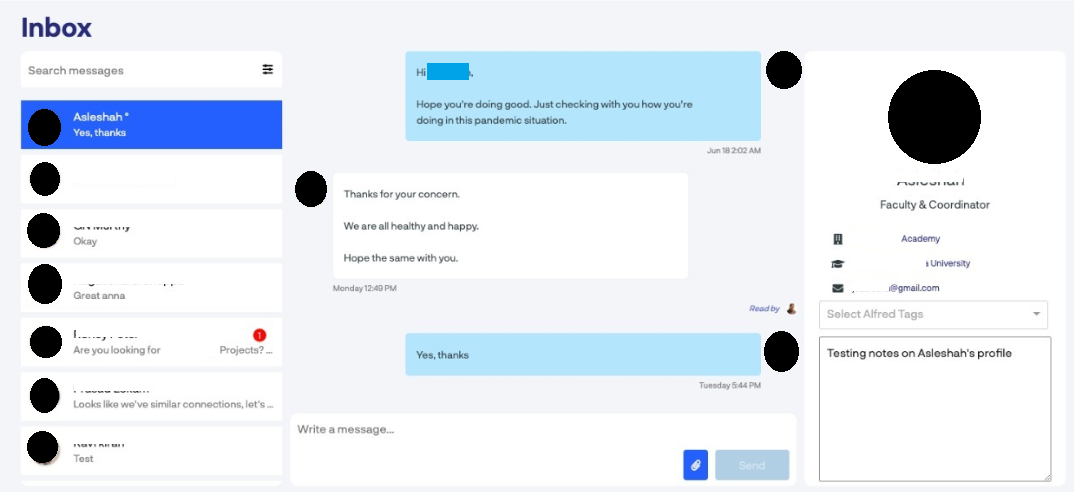 Stage 1:

Once you click the Inbox icon from the top of the navigation bar, it will automatically sync all the messages from your LinkedIn inbox. As of the moment, you can only see LinkedIn messages or conversations, Sales Navigator message is not available yet and for development for the next stage of the feature.

On the right side of your Inbox, you'll see the profile panel in where you will be able to see the personal details and any available data of your connection.

With our new improvements you can now create notes at the right side of the panel and you can assign tags allowing users to only see conversations from connections with a particular tag.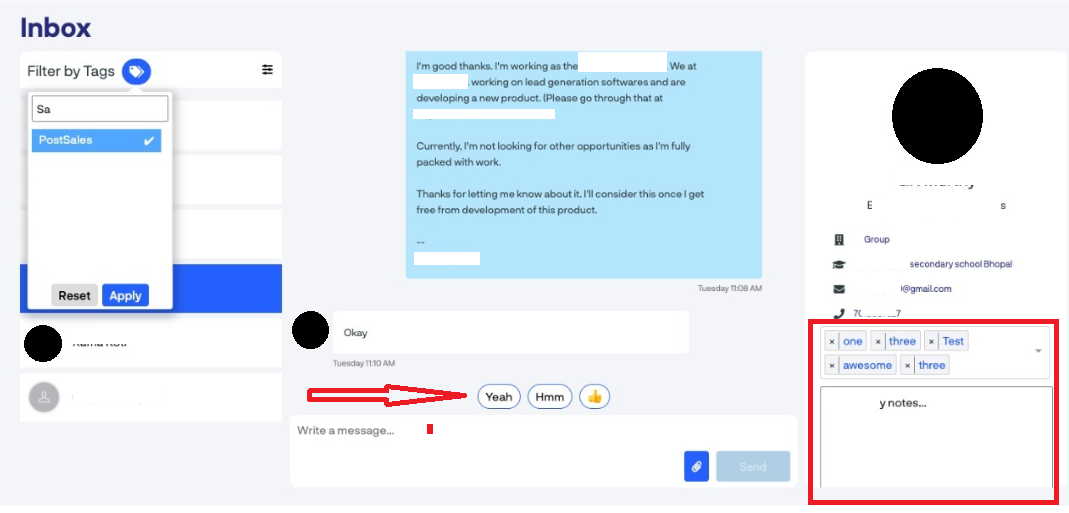 If you click on CRM then Connections, click any of your connections. Once done, you'll be able to see the Message tab in where you can directly message the leads/profile.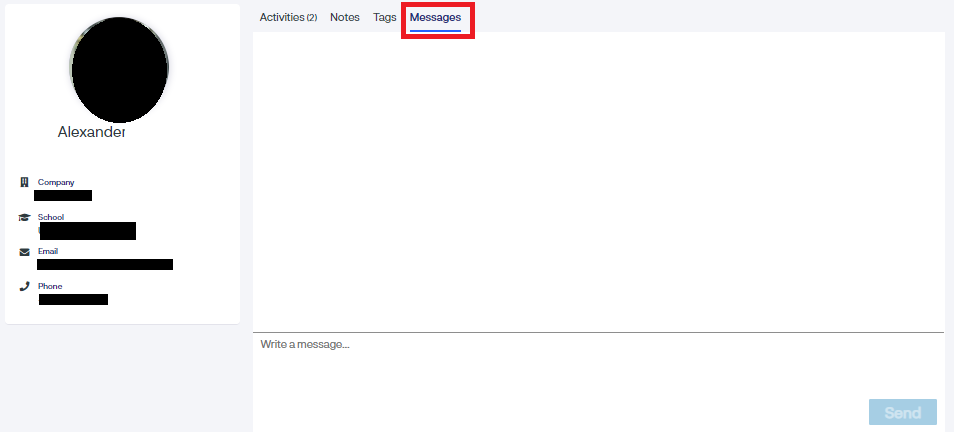 From the said page as well, you'll be able to see your conversation with the leads/profile.
If Alfred detected a reply from your LinkedIn inbox, the number of messages/reply will show beside the Inbox from the top navigation bar.

Stage 2:
The ability to create group messaging which is available on LinkedIn.
You'll be able to add attachments to your messages.
You'll have some auto smart replies, at the bottom of its base of what they've said you'll be able to send quick replies. You can easily press the button without typing anything.
You'll be able to click return the lead to a campaign when the lead response. Only if the lead is part of any of your campaigns.
We will be adding from the profile panel all of the campaign activity history. So you'll be able to see what campaign is the person on, what stage on the campaign, what message they responded to and etc..

Coming soon...

Stage 3:
We will be adding Sales Navigator message inbox capability. But you will have a separate inbox for Sales Navigator users and will be available for Advanced plan and up users only.