Alfred has built its own approved Zapier app, which connects it with over 2,000 other applications.

Zapier is a tool that connects 2 or more applications to send data from one to another.

Currently, it allows you to sync all Alfred data (connections, campaigns, leads, etc) to third party products using zaps. And soon we will provide the ability to add leads and data into Alfred the same way.

How to connect your Alfred account?

Firstly, you needed to log in with your Zapier account. Click on My Apps and type in Alfred you'll see Alfred option select on it.

There will be a new window will open asking you to input your API key, you can find it in the Setting's page.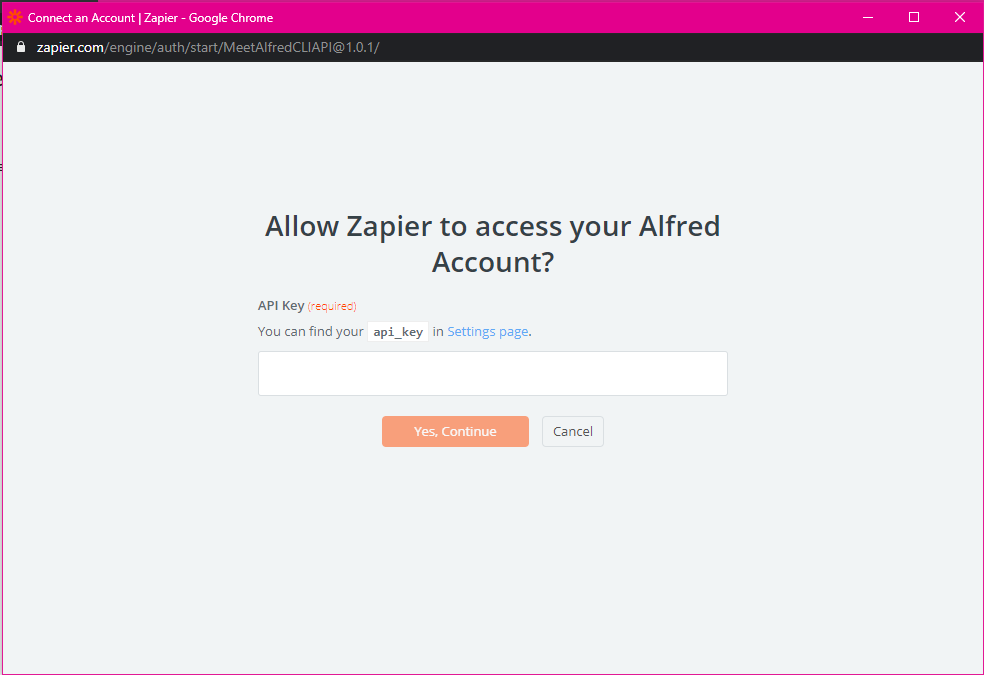 For more information you can check it here https://zapier.com/apps/meet-alfred/integrations

Please note that this capability is only available in our Professional plan.